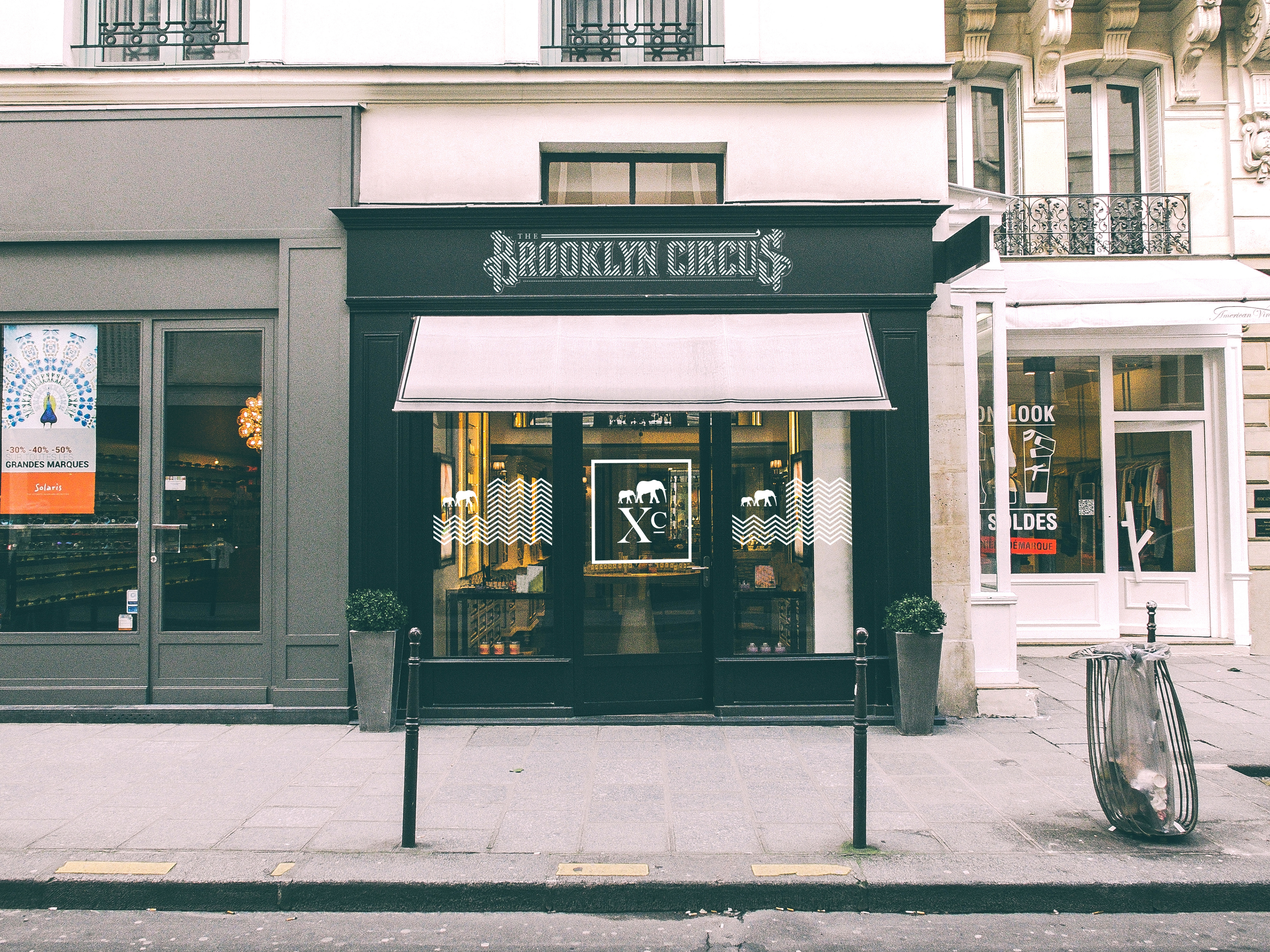 The design of this anniversary logo for the Brooklyn Circus/The BKc, a menswear brand based in Brooklyn, NY, was led by its founder Ouigi Theodore. The brand looks to the past to find inspiration through America's history books. My design was inspired by The Brooklyn Circus' 100-year journey to refine the image of urban America
. 
My approach included a ten-year logo that could extend to a system that works across all anniversaries until the Brooklyn Circus is 100 years old. I was inspired by classic American heritage fashion styles as reference points, but also the orchestrated chaos of a circus
. 
The initial research was based off of time periods, historic movements and individuals mentioned in the design brief that Ouigi gave out at the beginning of the workshop. He had listed names and books to look at for inspiration.
Preliminary sketches. *
Designs
preferred by Ouigi.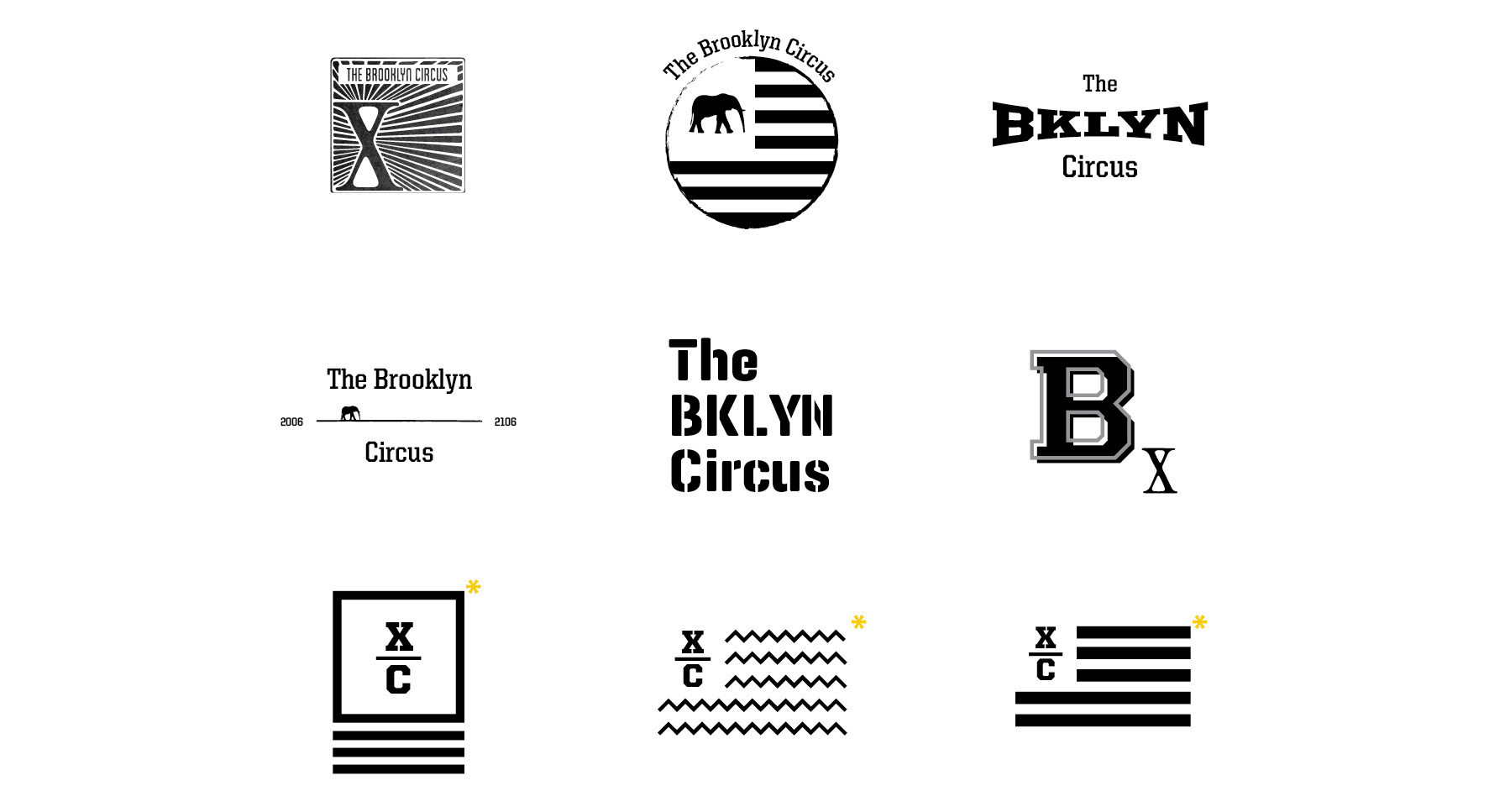 The final logo consists of a system of flexible parts. Rather than introducing a new typeface, the BKc house font, Big Caslon Medium, is used. The American flag is abstracted by a herringbone pattern.