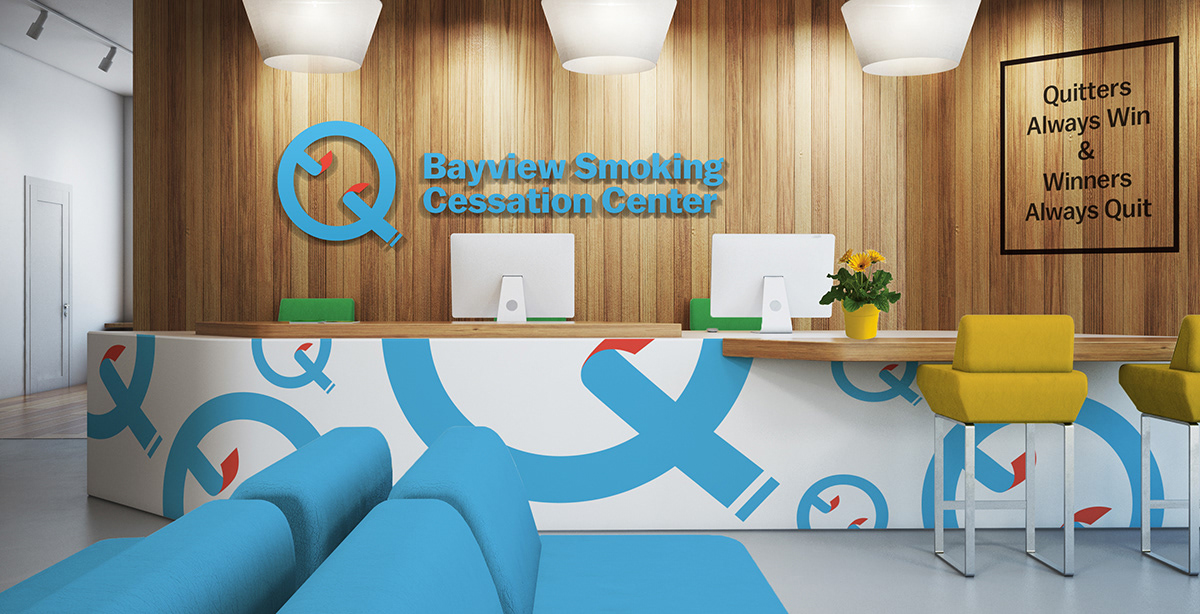 The Challenge:
Evaluate current messaging around smoking cessation and design a smoking cessation initiative that targets patients, providers and staff at the Johns Hopkins Bayview Medical Center.
The Outcome:
Quitters Break Free, a motivational, evocative and consistent communications initiative to foster a culture of health among patients, providers and staff at the Johns Hopkins Bayview Medical Center.
The Center for Behavior and Health at the Johns Hopkins Bayview Medical Center engaged a Practice Based Studio class at the MICA Center for Social Design to research and develop a new messaging strategy for smoking cessation. 



At least 20% of the Bayview Medical Center patients are current smokers, a number higher than both the national and state level.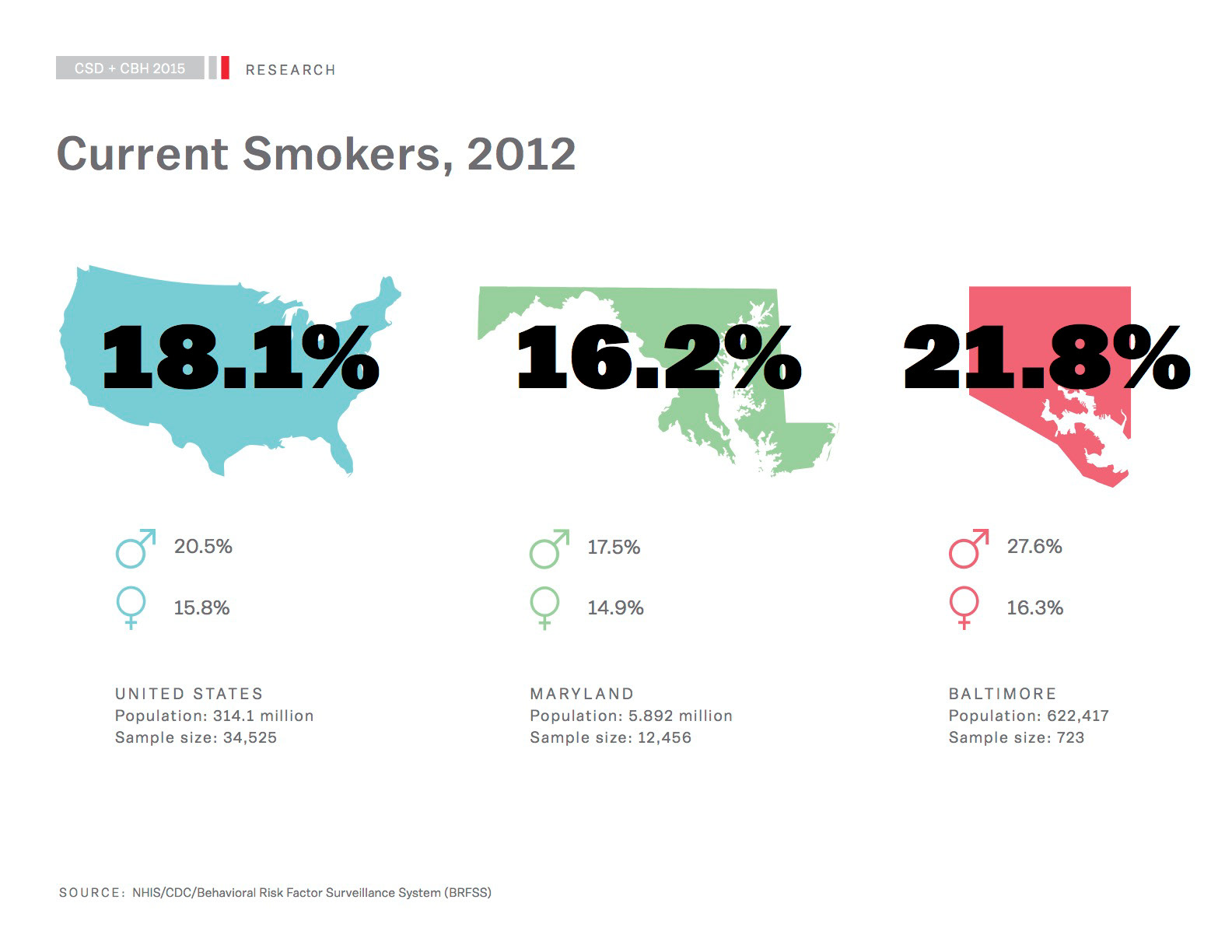 Through research and interviews we uncovered smoking cessation challenges that are unique to the patient demographic at the Bayivew Medical Center, as well as challenges related to institutional buy-in and bureaucratic resistance to change. 
Our key message
Encourage health-seeking behavior.
Identify networks of support and build community.
Be non-isolating and non-shaming.
Be hopeful and honest.
Smoking cessation is not a one-day event.
Quitting smoking (at any time) has measurable, wide-reaching benefits.
What gets people to quit smoking?
1. Social support
.
2. Personal counseling.
3. Appropriate medication.

What the Bayview Medical Center needs is a system that directs people who smoke to consider quitting, directs people who want to quit to helpful resources, provides those helpful resources, and celebrates successful quitters.

We e
ncouraged the Bayview Medical Center to develop a Quit Center as a resource to patents and providers. This approach takes some of the burden off of healthcare providers to be cessation experts, while raising an awareness on campus that Bayview is serious about fostering a community of health.
As part of the Quit Center we proposed creating a Quit Kit to complement the counseling process. We proposed a button system to promote community among quitters. With a color scheme that indicates where a person is in their cessation journey, patients and staff from all walks of life wear these buttons around Bayview, creating a social network by recognition. By seeing the button on another staff or healthcare provider, a quitter will know that there are others out there going through the same experience.
Below is an article written written by representatives from Bayview Medical Center in
Breakthrough
, a publication by the Johns Hopkins Center for Innovative Medicine.