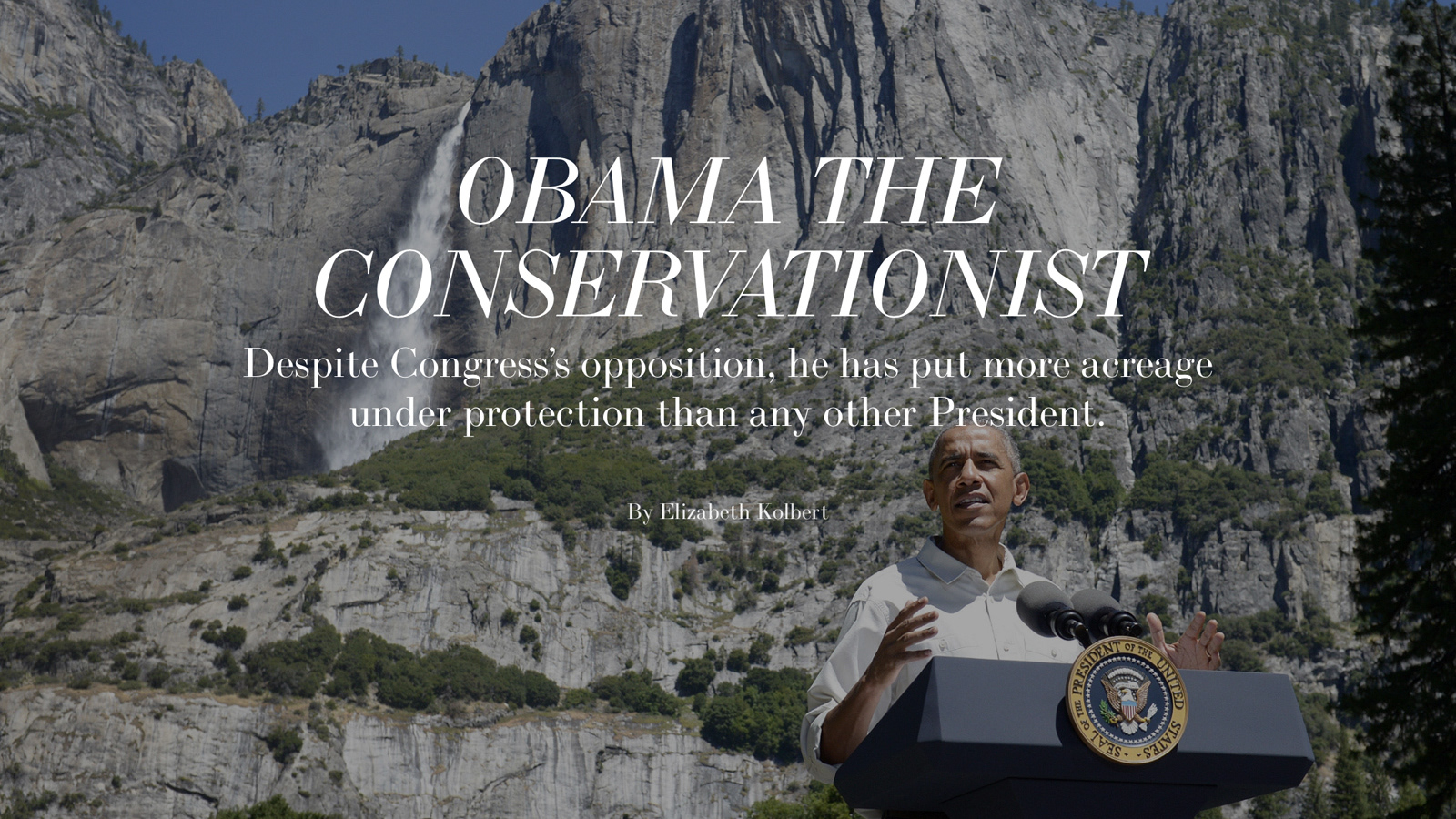 More and more, people are beginning to only read the news on screen. In this assignment, I designed a digital news feature that included an interactive element. Working with an article on the subject of my choosing, I embedded a feature that adds depth and breadth to the content. I used Atavist, a powerful digital publishing tool as our platform
. 
For the interactive element, I had to use storytelling tools from the Knight Lab at Northwestern University's School of Journalism. Because these tools are easy to use and really powerful, they have been used widely by news organizations. The tools include a timeline, a map, a before/after photo slider, and an audio embed tool. For this assignment I used the timeline and the before/after photo slider
. 
I chose an article by Elizabeth Kolbert,
 a staff writer at
The New Yorker,
 about the acreage President Obama placed under protection. I do not own any of the content, and it is used purely for educational purposes.