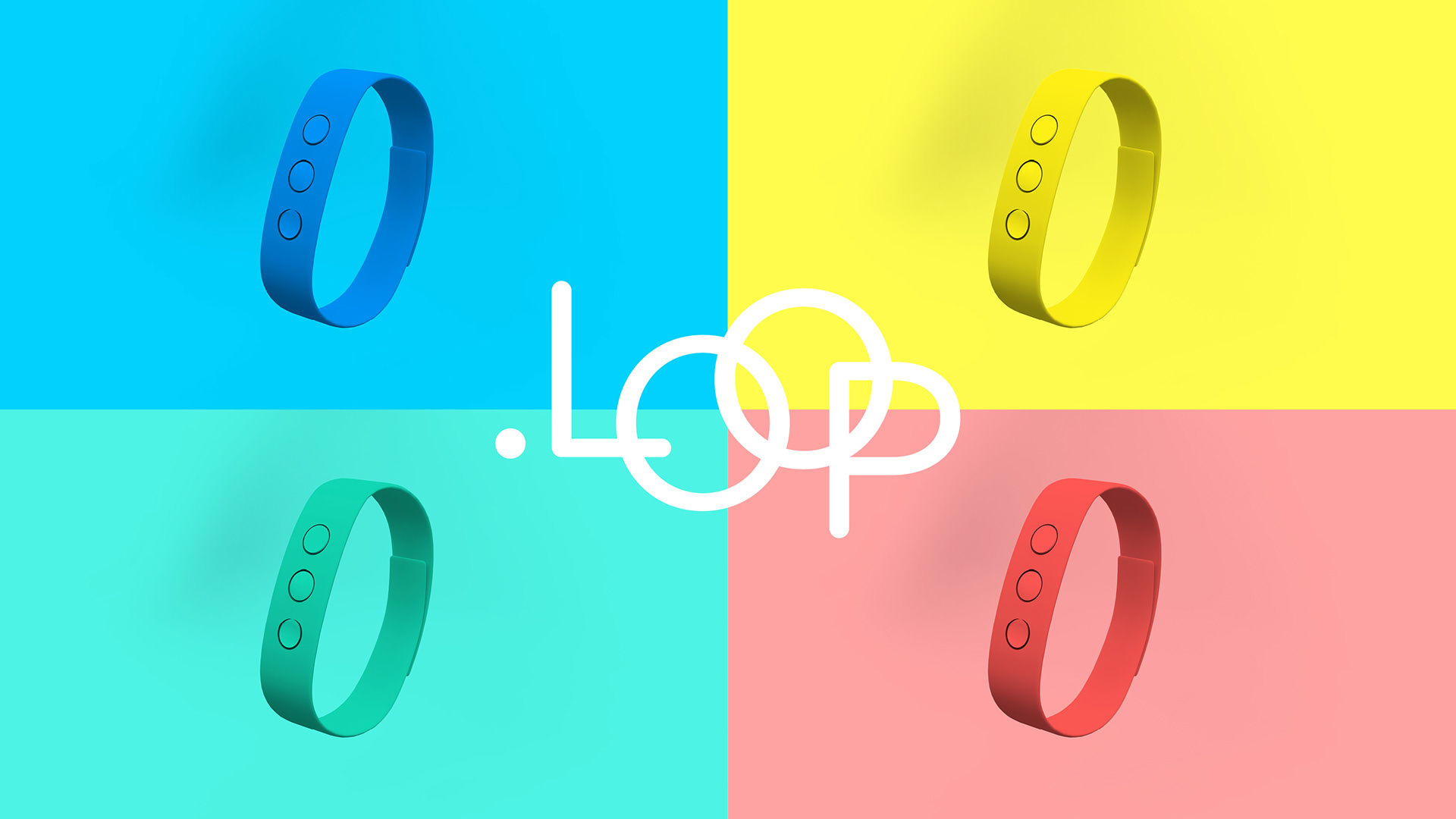 Research has shown that screen time among adolescents has a negative effect on the development of young children. Loop was developed as an alternative to smartphone communications between children ages 5-10 and parents in order to reduce the number of screen hours children are exposed to, while keeping connection constant between parents and kids
. 
The branding and UI/UX workshop for Loop was led by Katrinna Whiting, a designer at Method in San Francisco. My solution was focused on keeping the aging child in mind, while creating solutions that offer the possibility of growth and expansion
.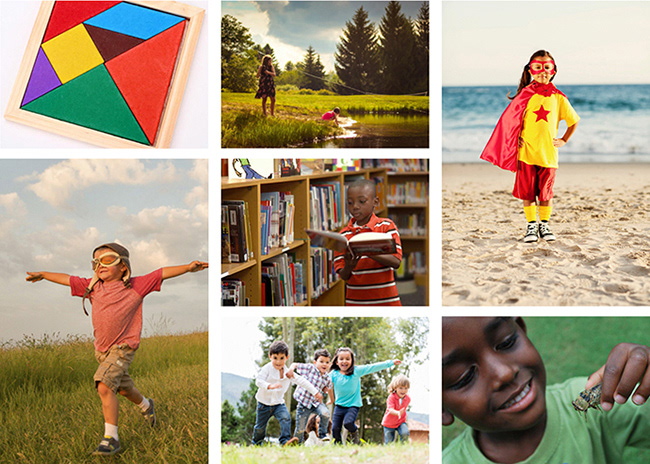 Loop gives children the freedom to play without the disruption of screens. While providing parental peace of mind, children discover the opportunity to grow independent while engaging in play alone or with friends. On their own, but never far away, children can explore the world outside, down the sidewalks, through the playground and into the woods
. 
Logo exploration (*indicates ideas for further exploration)
.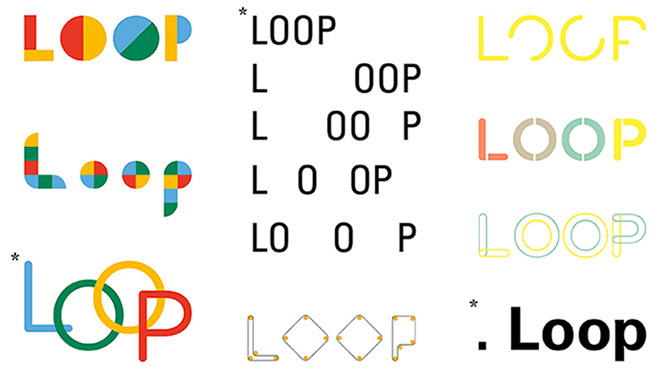 The final logo based off of Gotham Rounded Book. The colors and stacked typography connote play, while the period turns "Loop" into an expression of independence. A period indicates an ending, while the word that follows a period suggests something new. Placing a period before "Loop" speaks of a child's journey towards a life of more and more independence.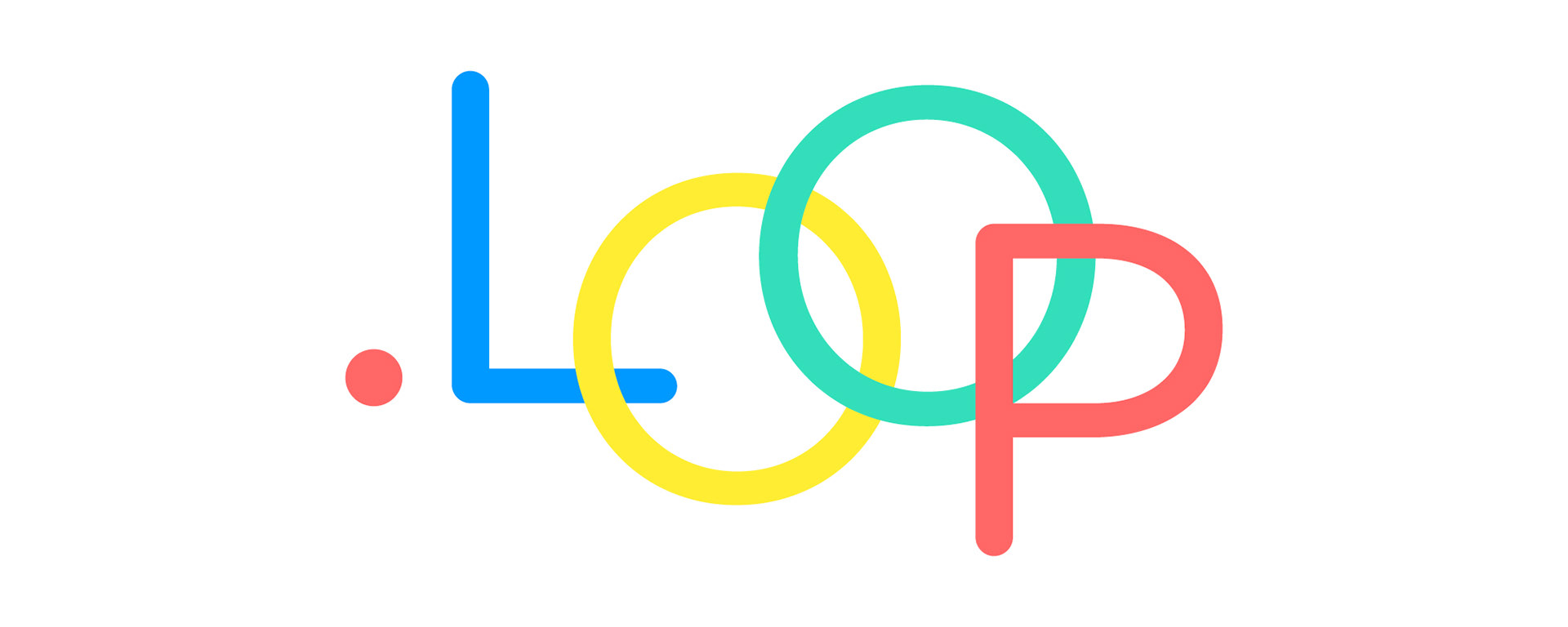 The wearable has one LED screen and two buttons. The wear-able also has built in vibration. 


Receiving message:
Band vibrates until user acknowledges message by holding down one button two seconds
. 
Sending message:
1. Press and hold one button until a color/icon appears.
a. Color users: Click through colors with top button. Pick receiving parent with bottom button.
a. Icon users: Click through icons with top button. Pick receiving parent with bottom button
2. When the right color/icon is found, press and hold one button until the band vibrates to let the user know it was sent.
Emergency notifications:
Hold two buttons down for three seconds.
Younger children use colored shapes to communicate with parents. They share a set of four colors with the parents, with corresponding messages. The shape of the color indicates which parent the child is communicating with. 

Older children have the option of using more advanced icons for communication. The color surrounding the icon indicates which parent receives the message. The child can not set urgency or message sent to parents (except for emergency).


The mobile application is the parent's mode of communication with the child. The application focuses on features such as knowing where the user's child is and always accessible communication. In addition, the application is made to service both parents, with a log to keep track of communication. Parents have the ability to set the priority of messages to high or low when communicating with a child. Parents can select whether children use icons or only color for communication.