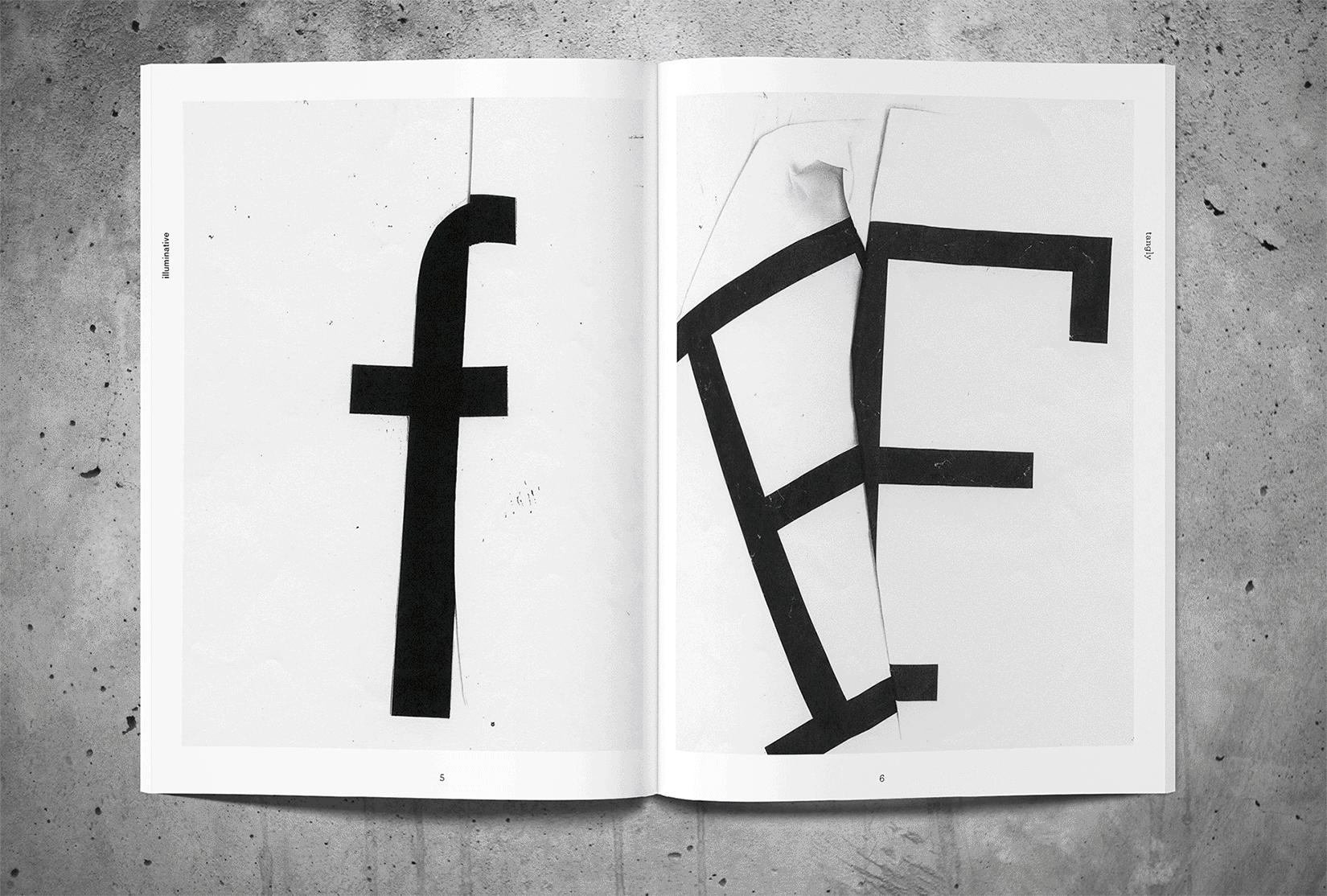 Form is an essential building block of design and typography. Through this project I studied the nuances of a typeface through drawing, pattern, and collage
. 
I started with the unique attributes I perceived immediately (shape, counterform, size) and continued to define the typeface based on more experiential qualities like transparency, gravity and buoyancy. The goal was to explore as many visual interpretations as possible, distilling the letterforms using abstraction and nuance
. 
The process for this project was deliberately non-linear. I set my  own goals and defined my own problems. I used previous drawings, collages, and photos to question further. The emphasis was on experimentation. There was not a right or wrong way to go forward.
The two typefaces explored in this study are Archer and Akzidenz Grotesk
.