Digital Newser Experience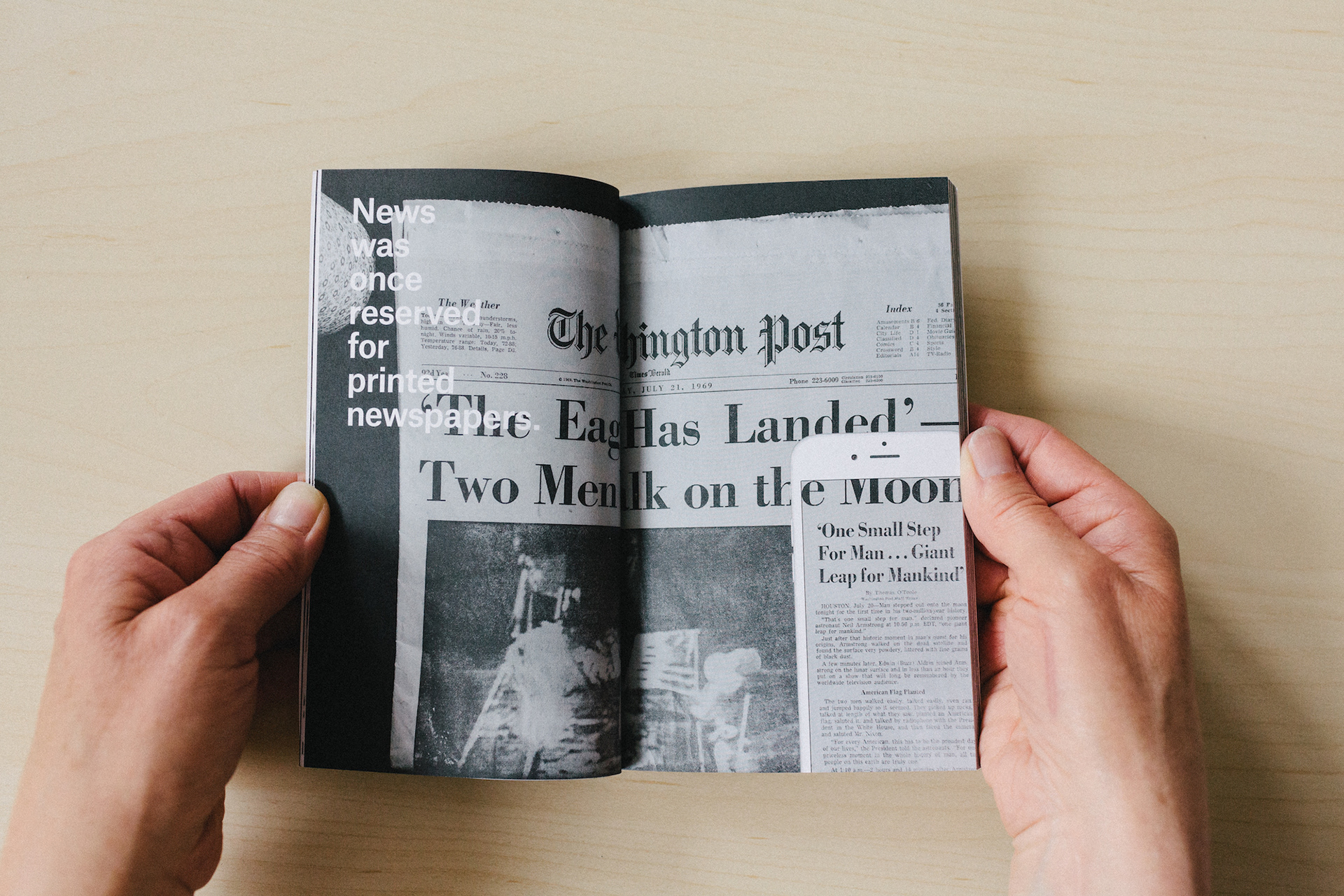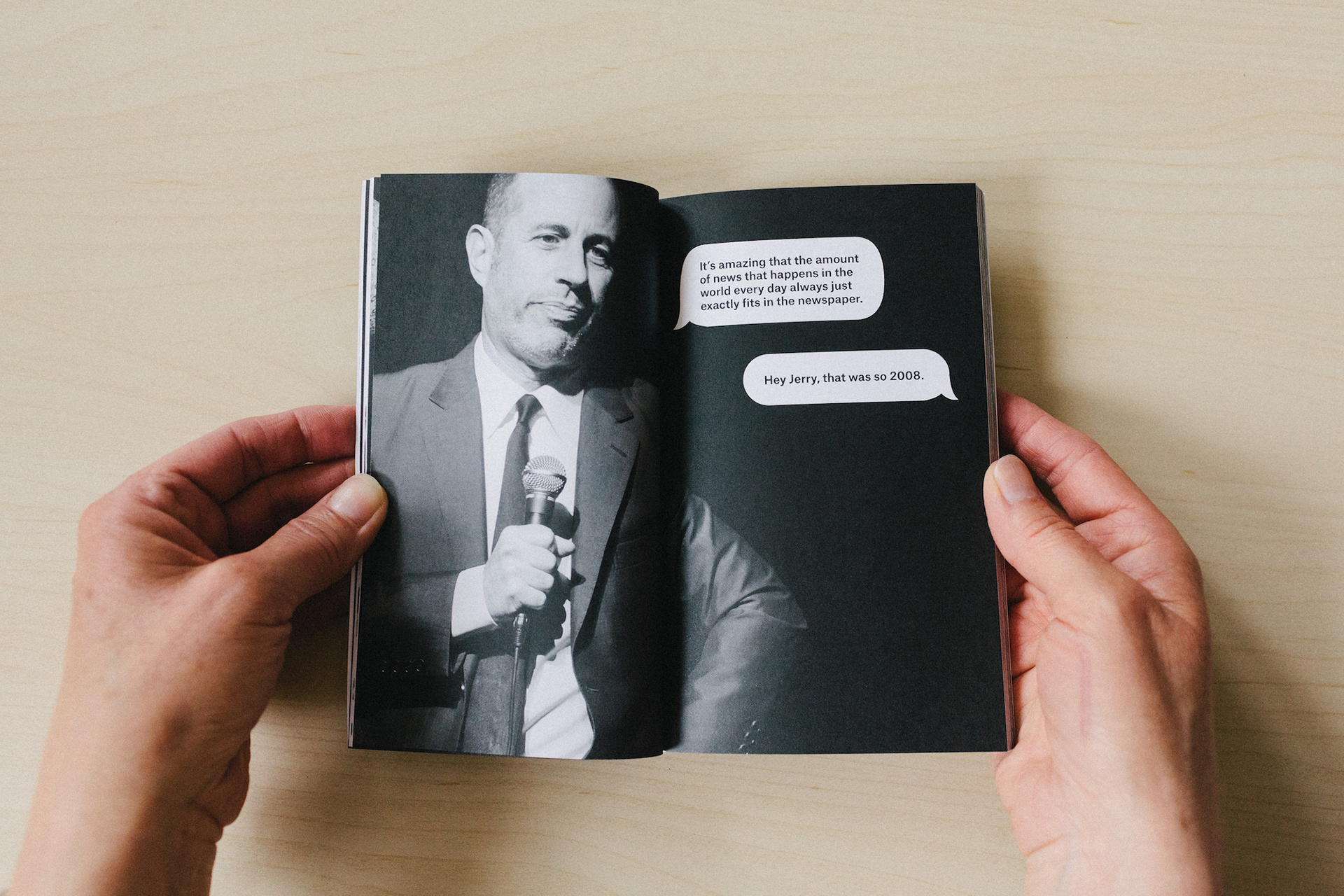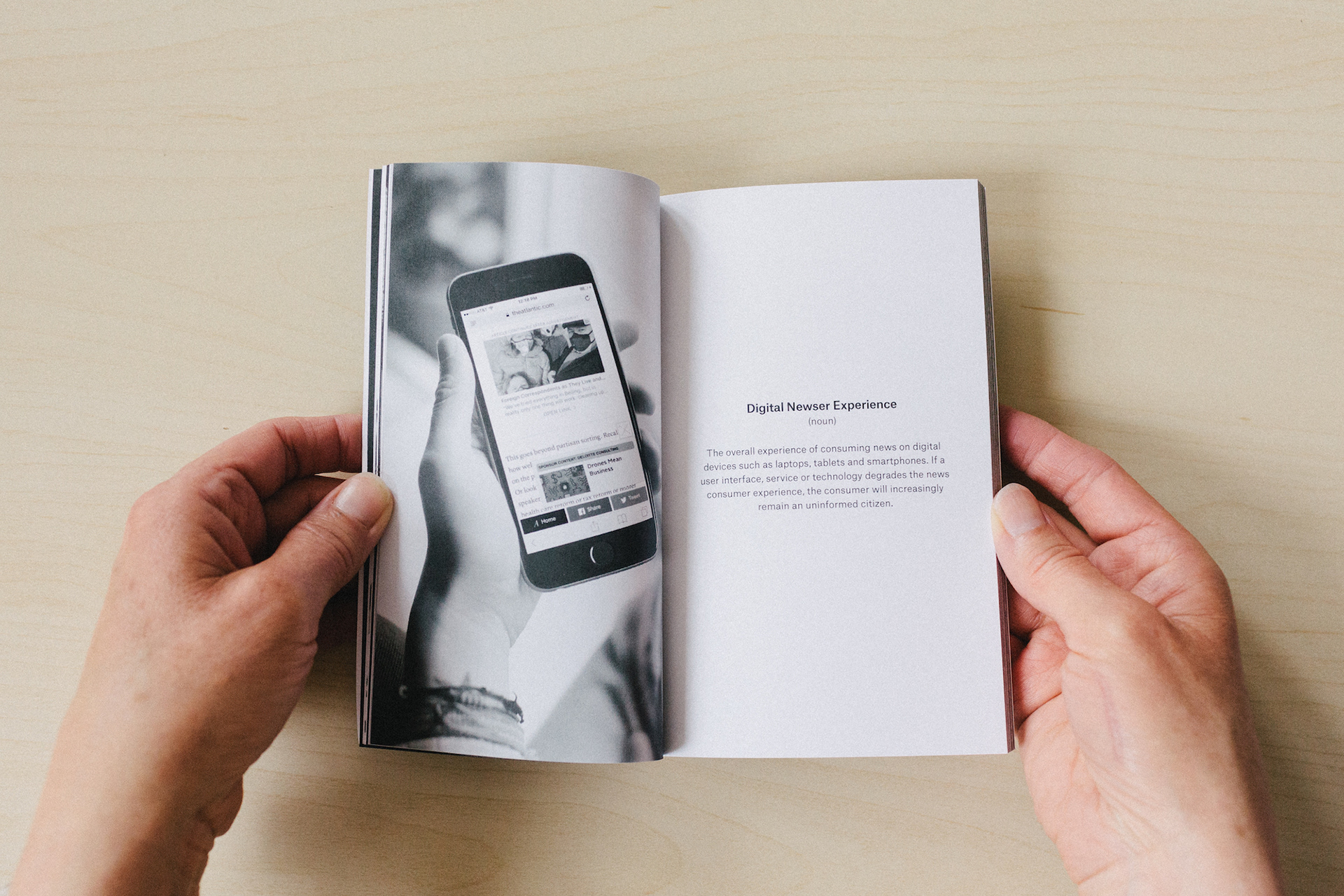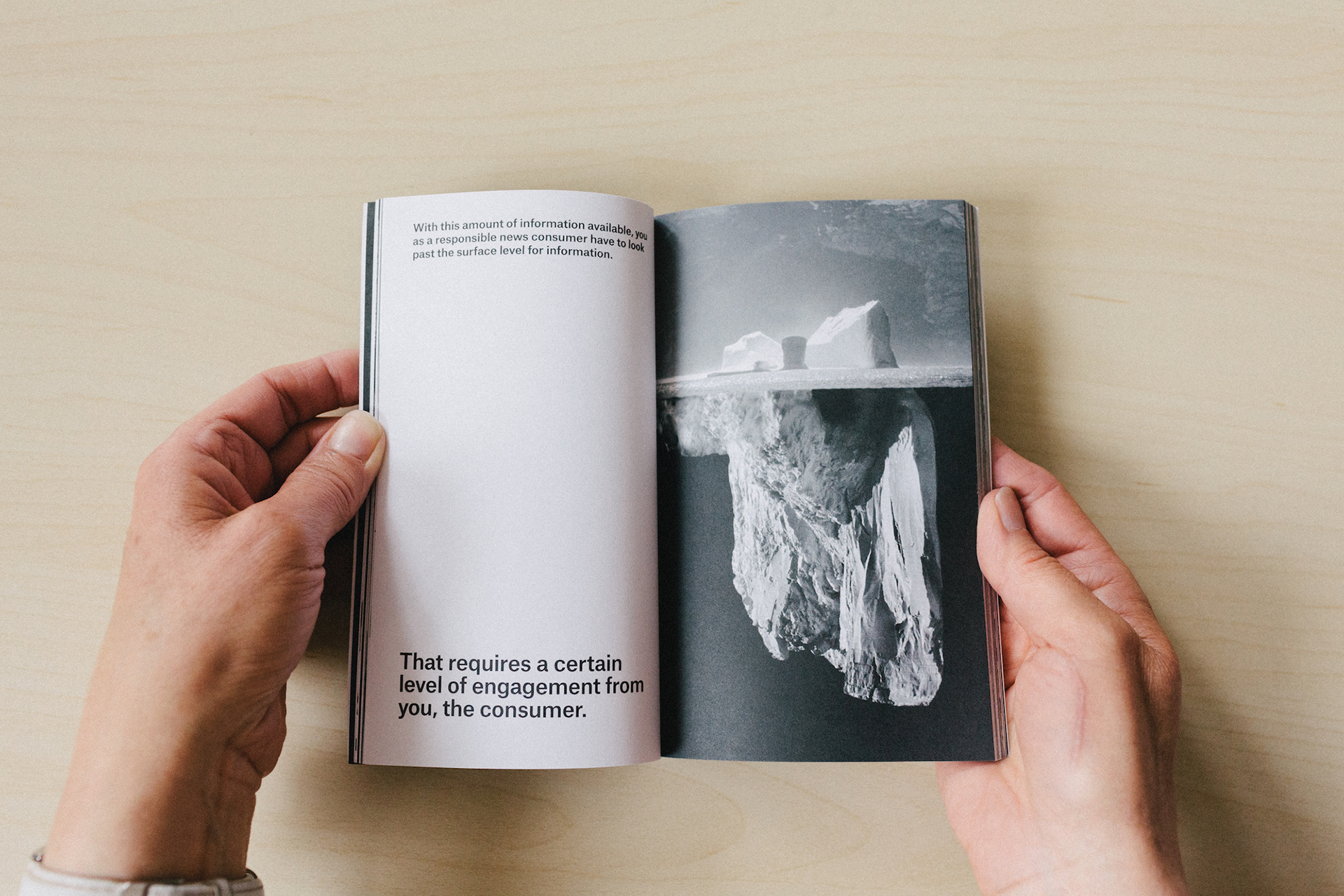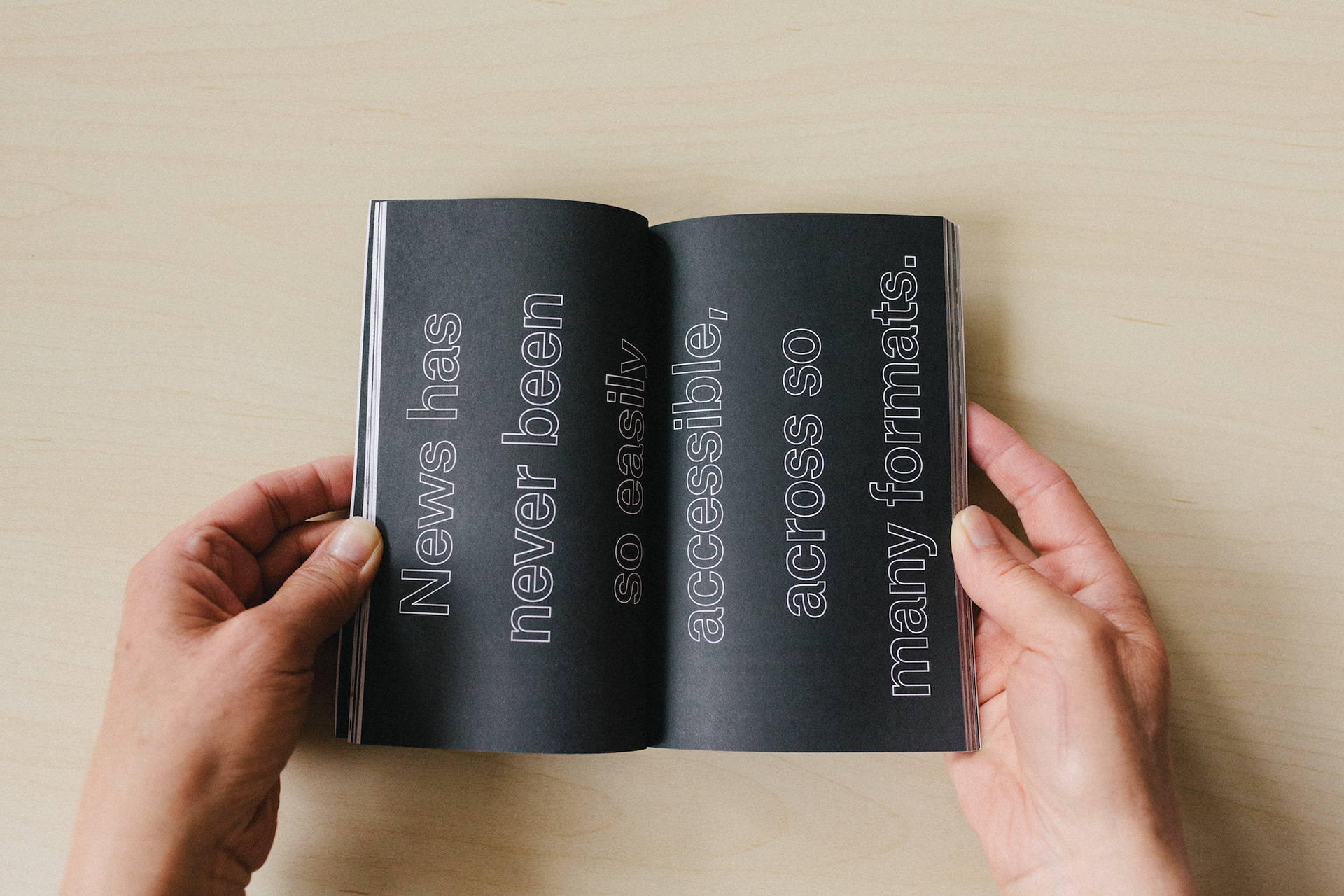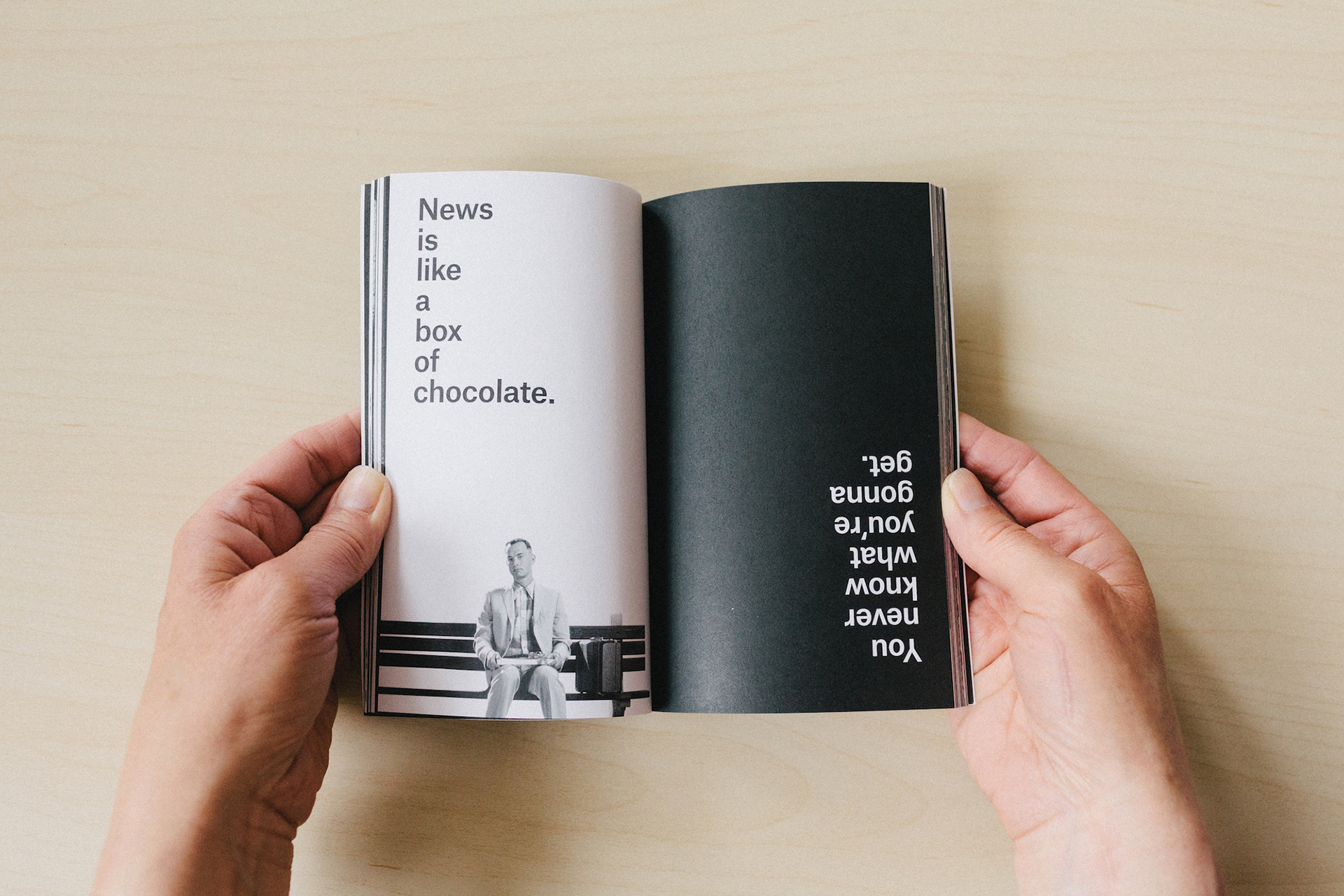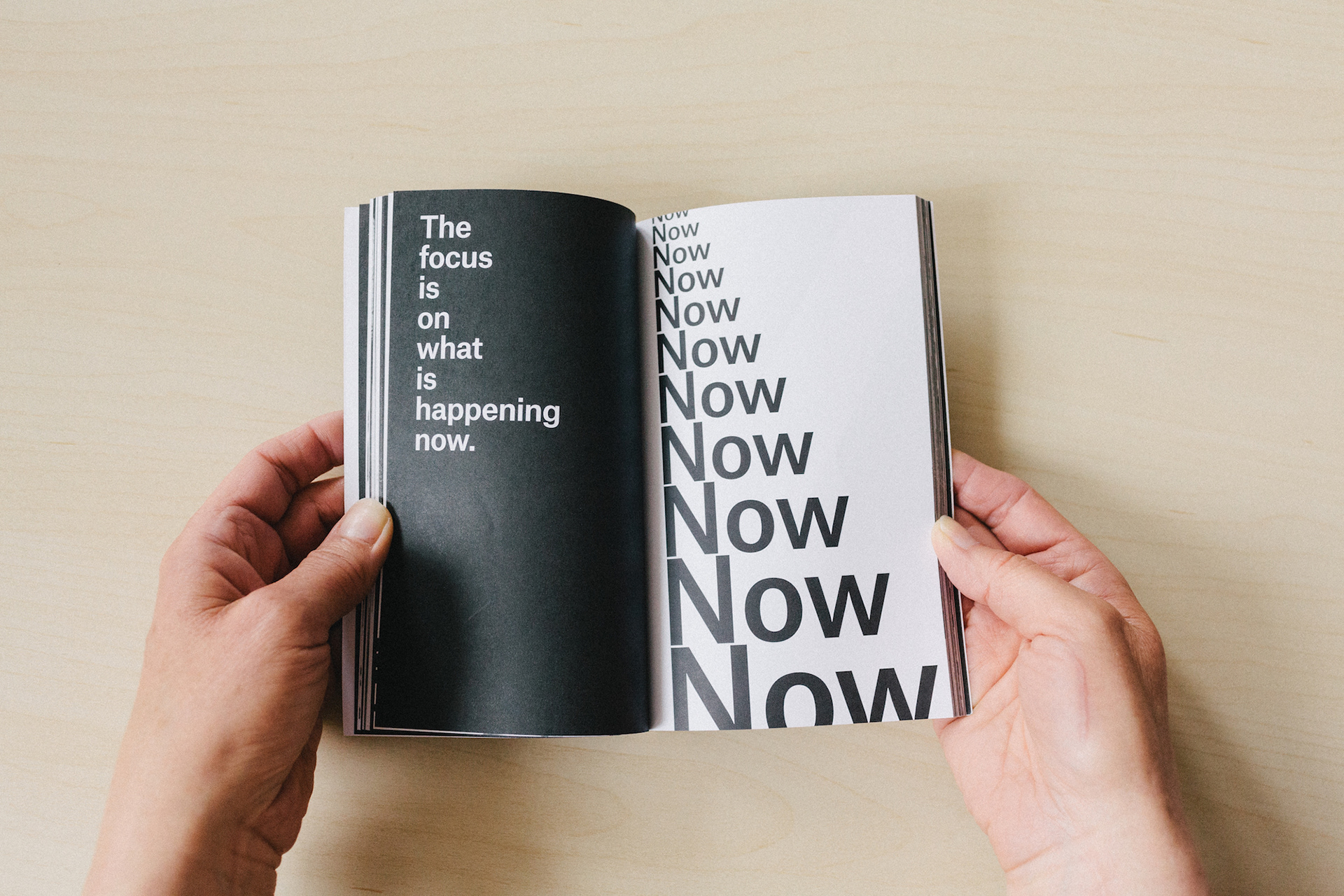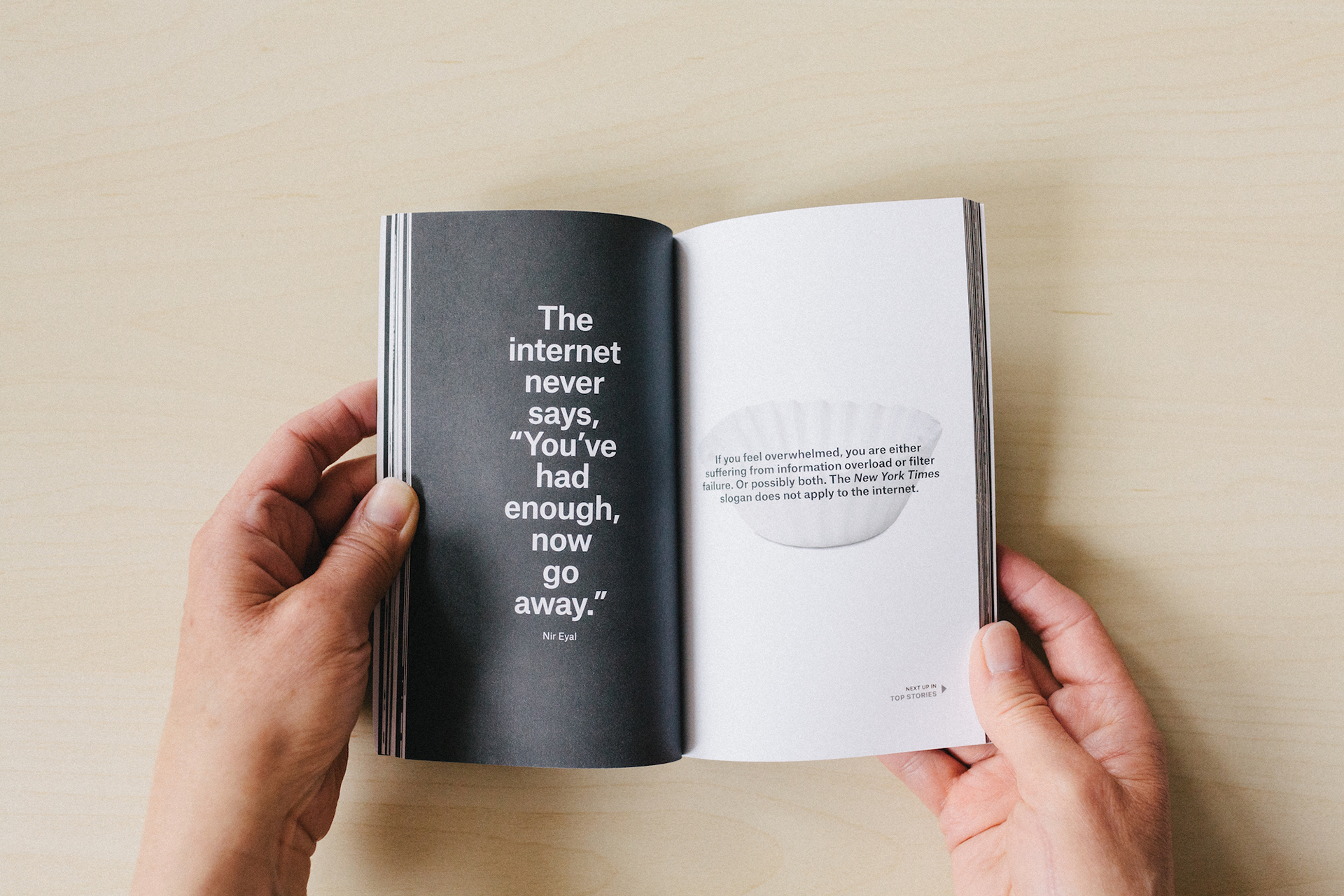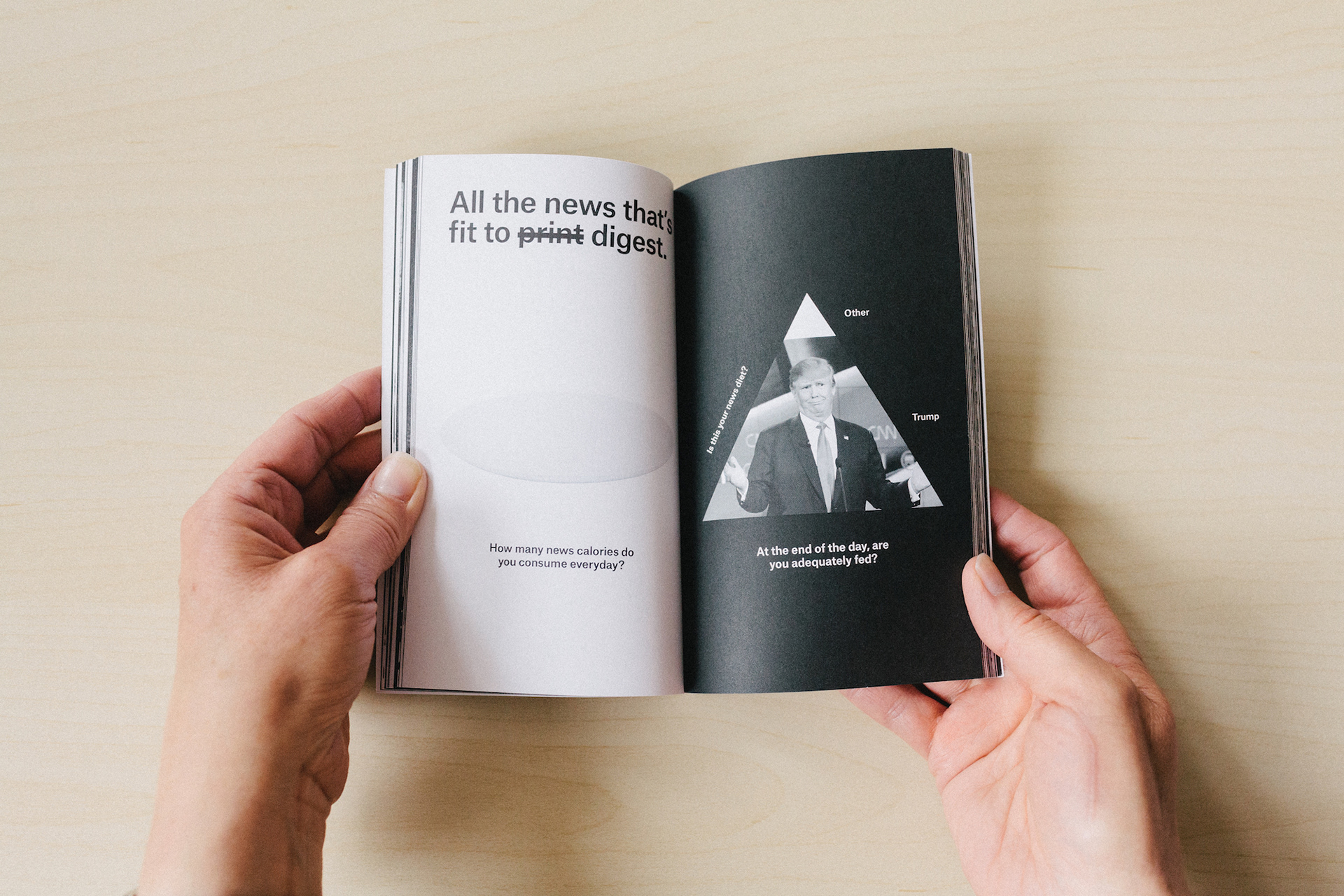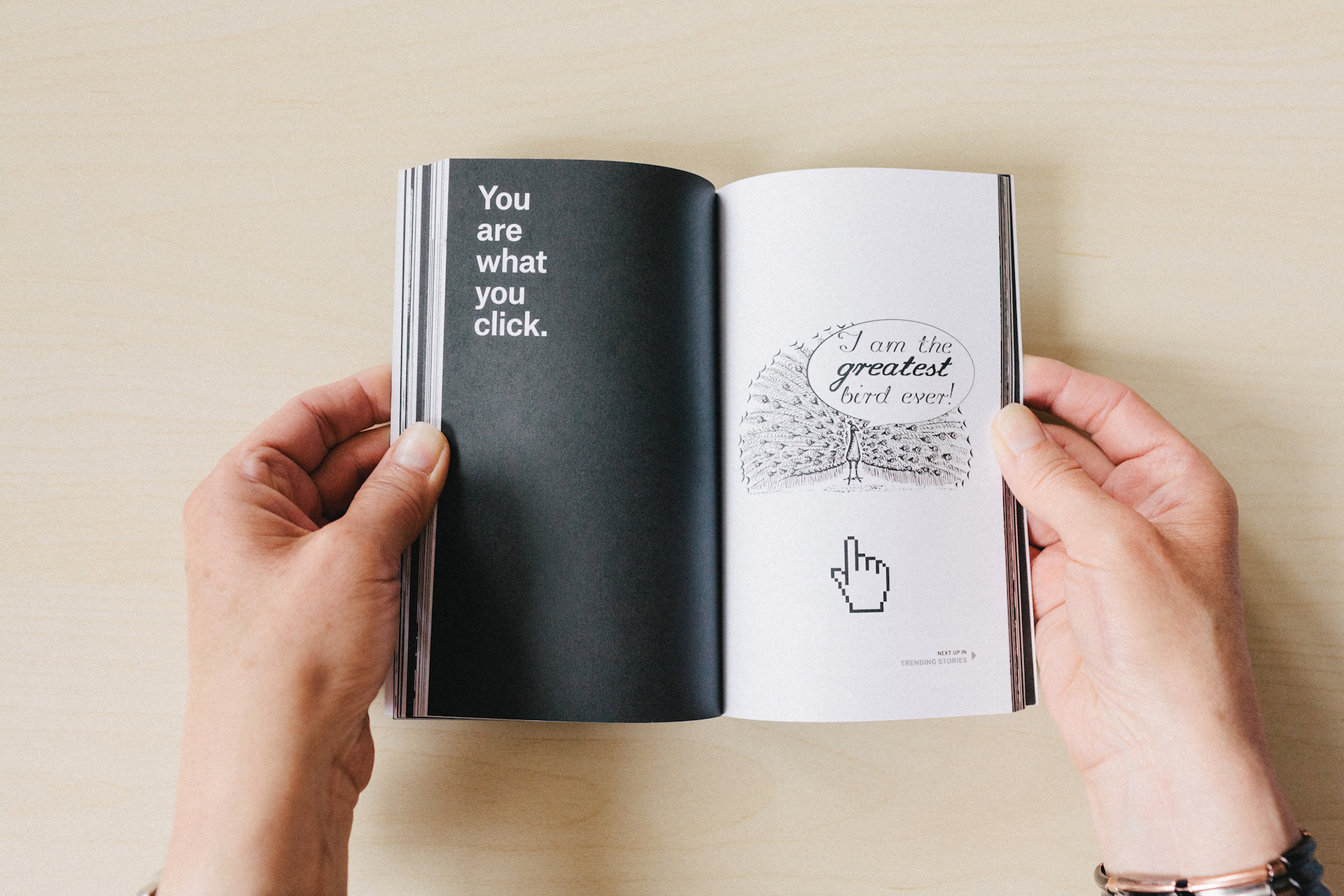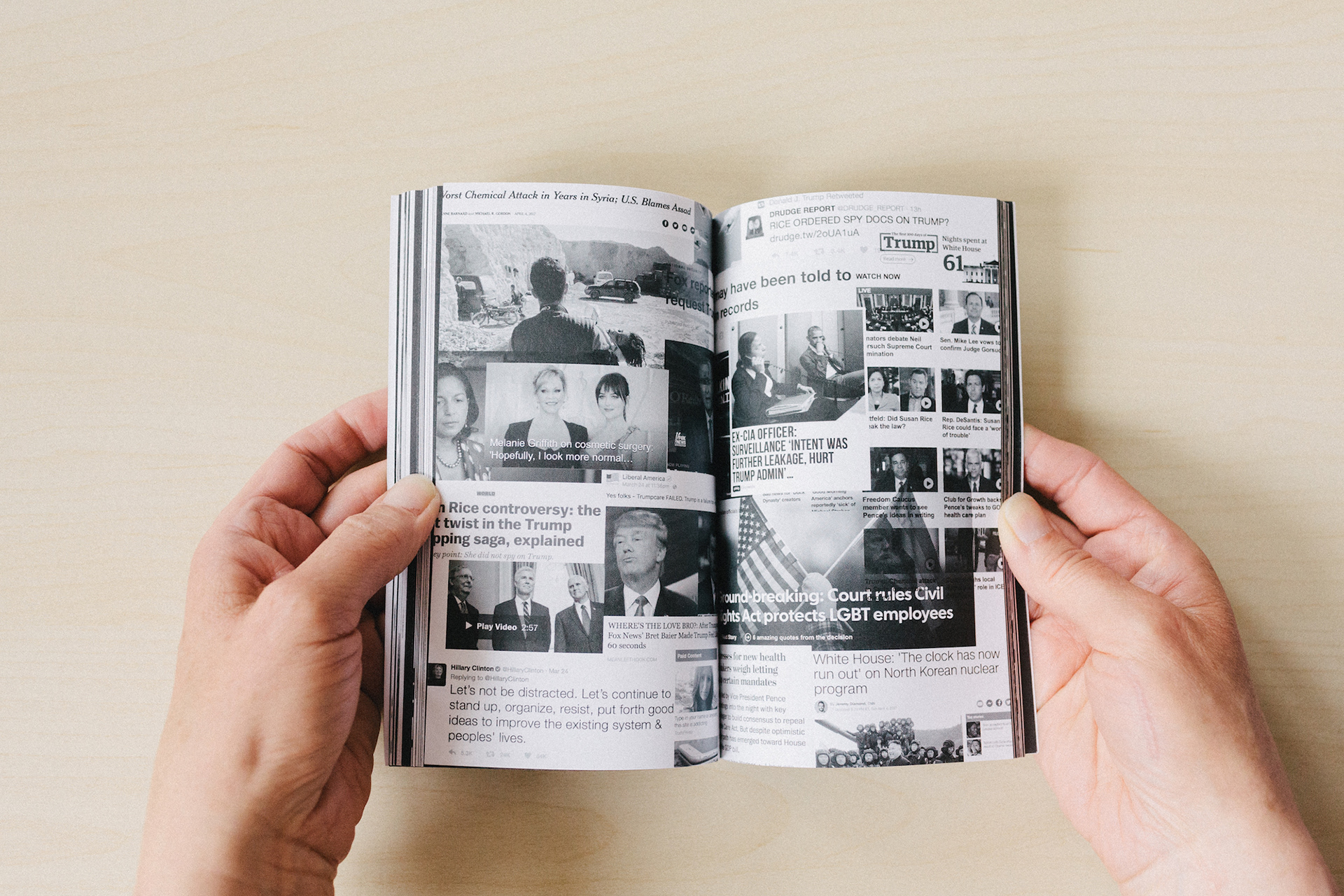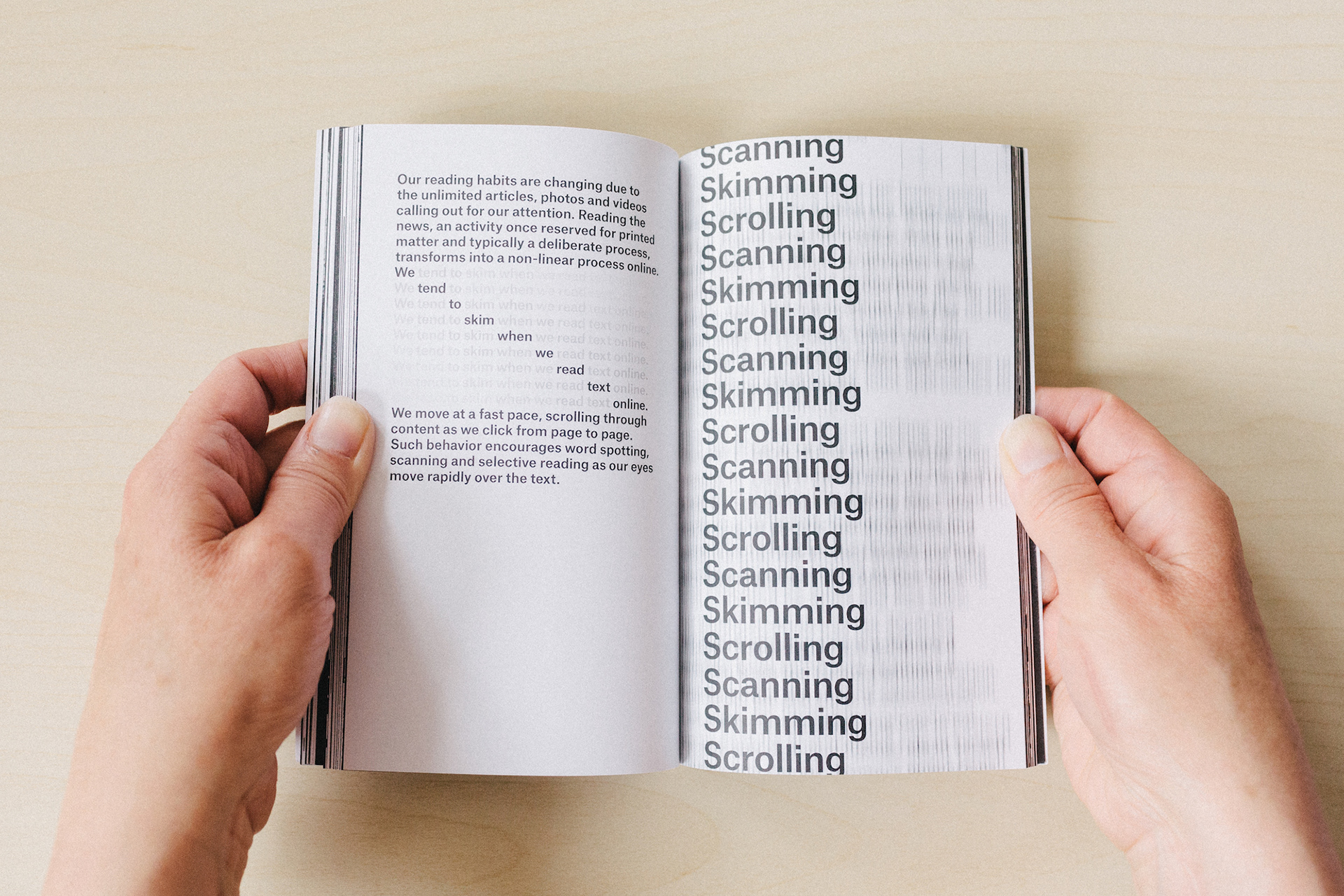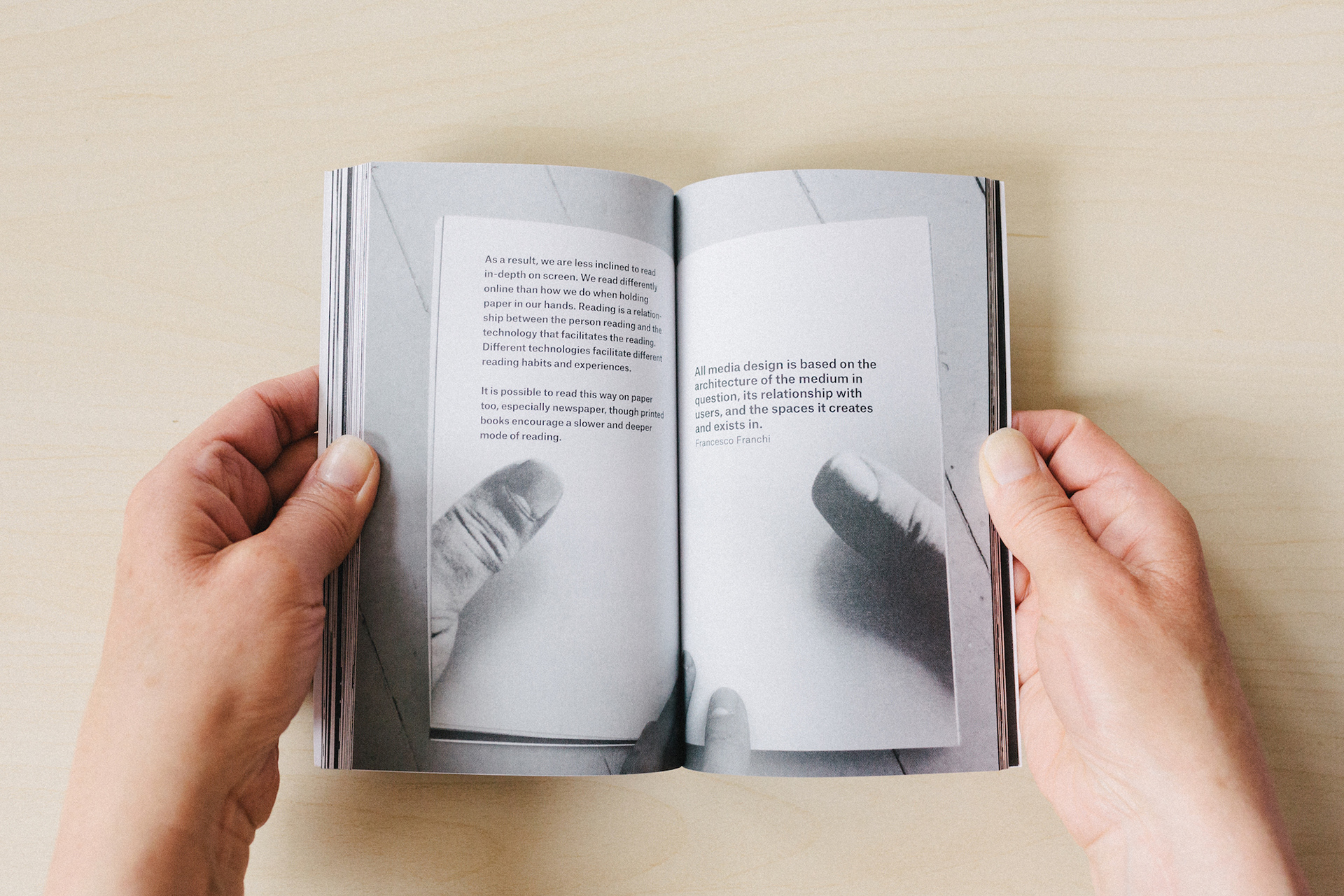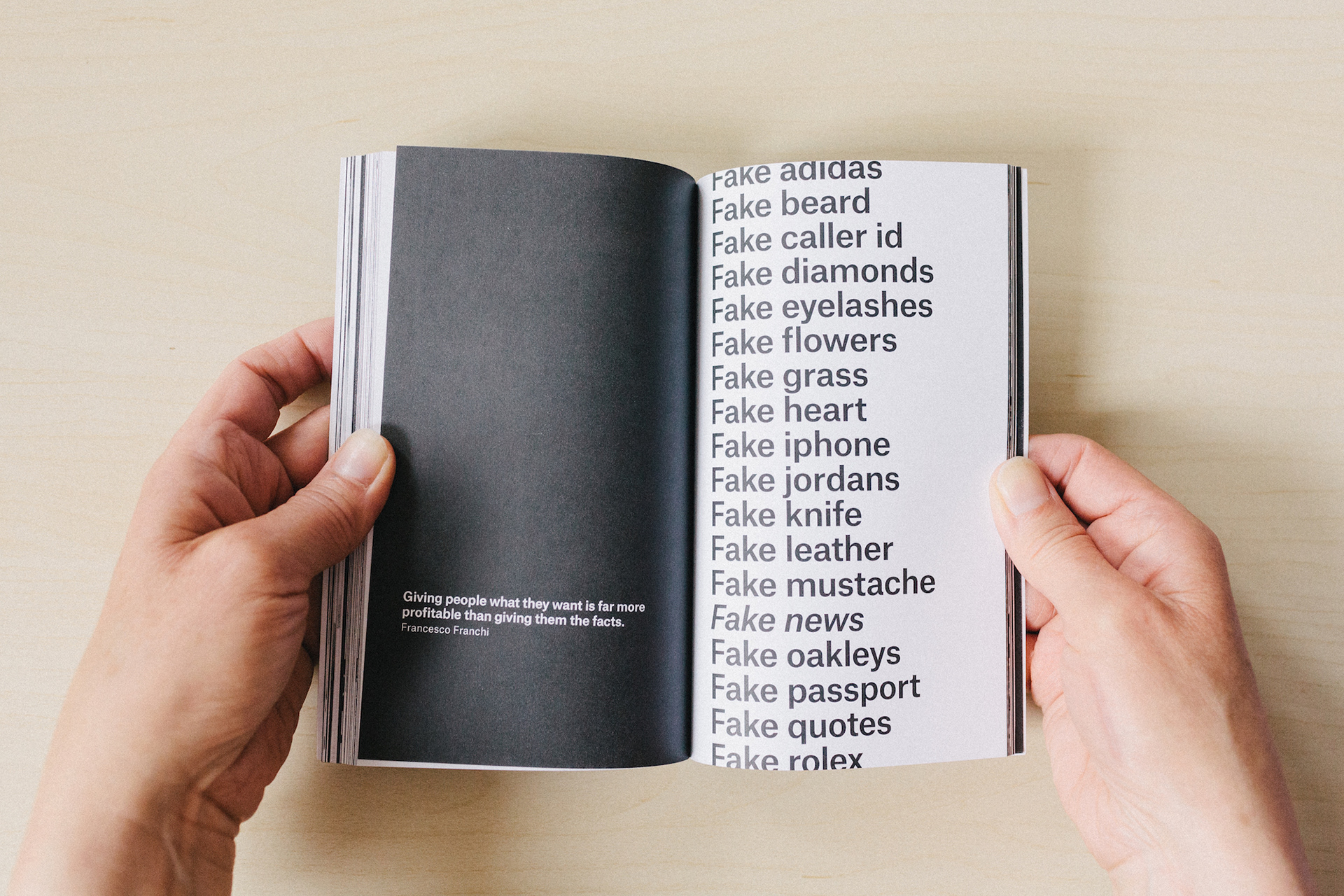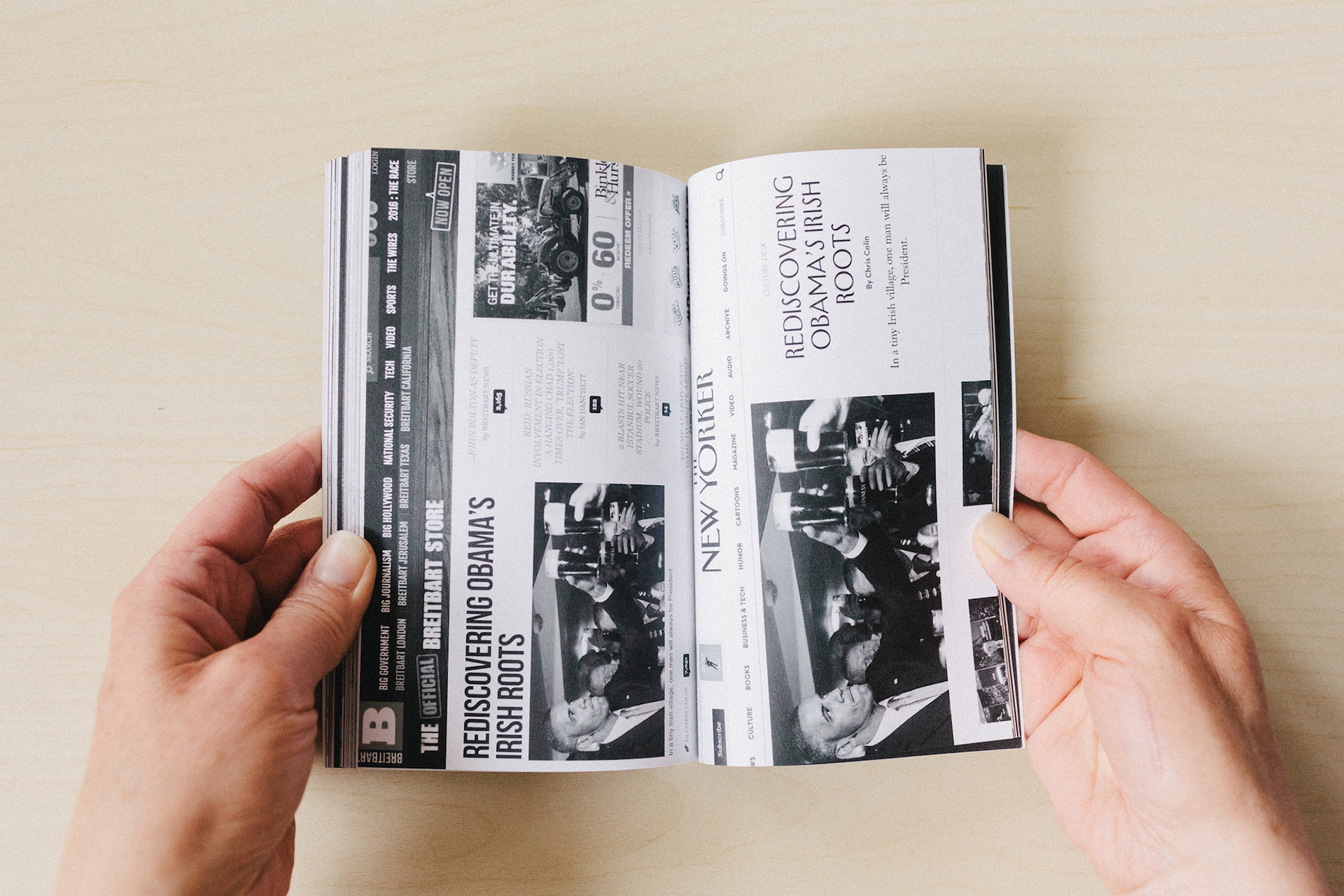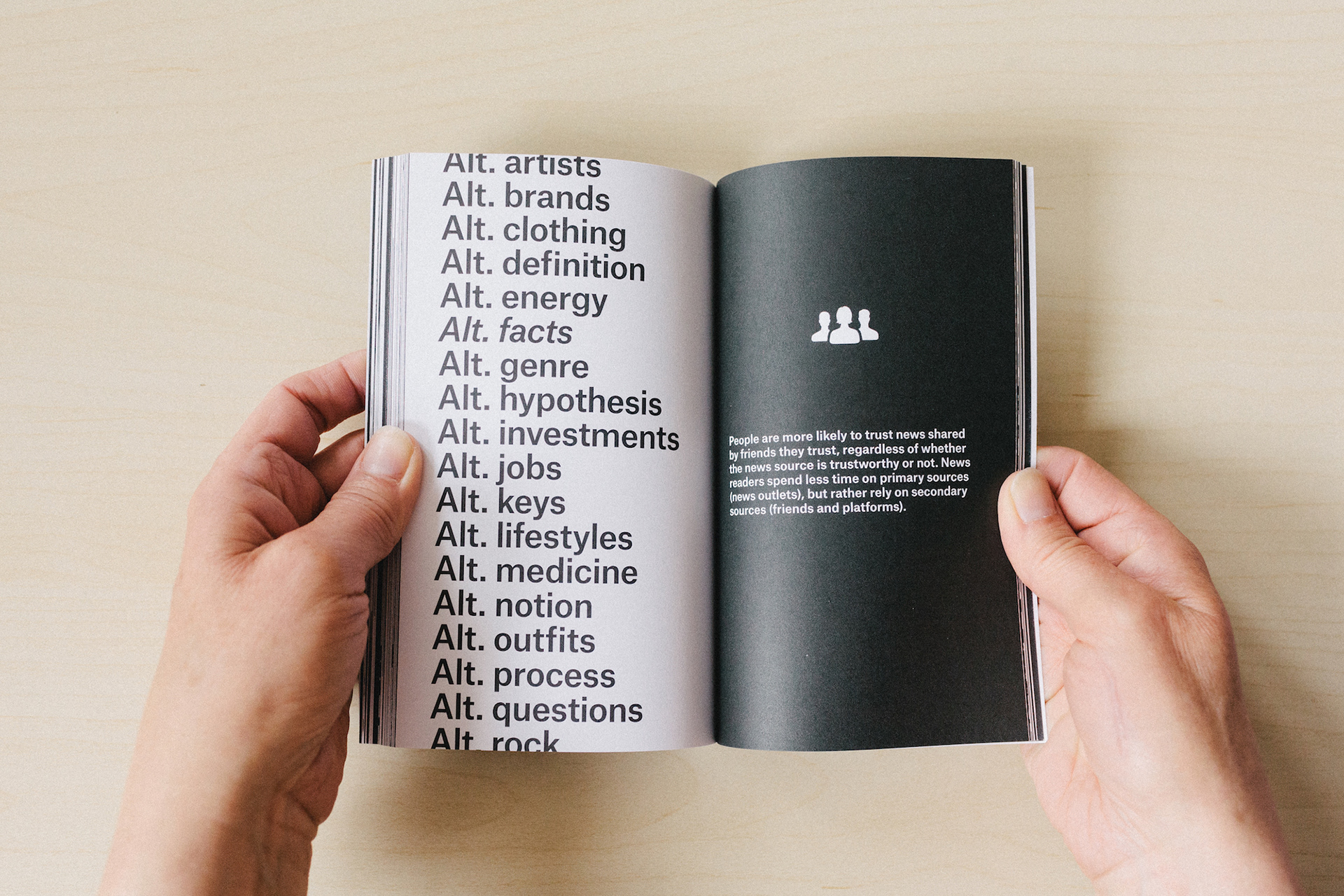 This book is a visual exploration of the research I have done over the spring semester on digital news consumption
. 
Most of us consume news in some way. However, engaging with the fast paced news cycle and staying informed in a hyper-connected digital society has fundamentally changed our approach to reading and processing content. A majority of news consumers access information online, shared over social media in fragmented pieces to minds with fragmented attention spans
. 
News has never been so easily accessible, across so many different formats and platforms; yet, the case can be made that a large number of people are living in news deserts. Access to wholesome journalism is not available to everyone, and a content saturated Internet is lowering people's ability to critically engage with text online. The user experience of news consumed online simply does not foster a wholesome media diet
. 
Digital Newser Experience is an exploration into the process of consuming news on digital gadgets such as smartphones, tablets and laptops. If a service, technology or user interface degrades the news consuming experience, the average user will increasingly remain an uninformed citizen.
Inspired by Marshall McLuhan's
The Medium is the Massage
, this book looks at how digital technology not only shapes content, but also shapes how people engage and process information. Digital Newser Experience takes the form of an experimental paperback, referencing current digital aesthetics as well as the aesthetic of similar books [about digital technology and society] from the past
.